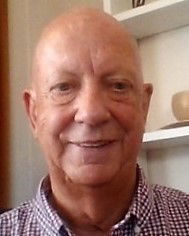 MY SUPERVISION PRACTICE
I have supervised individuals and groups for the past 22 years. My supervision practice is grounded in the Person-Centred approach. This approach has developed over time into a wide-ranging one from classical Client-Centred, through to a more modern Person-Centred and Experiential approach, to Integrative Person-Centred practice, and my supervision practice is across this range.
In all areas of supervision, I encourage the supervisee to trust and rely on the therapeutic relationship itself as the most useful resource they can offer clients more than any particular interventions they may make. Although I have put below the tasks and responsibilities I consider important in supervision, and what I feel is the important process of supervision, I will always come back in supervision to the power of the therapeutic relationship itself for clients' healing and change.
For me, supervision is a unique co-created and collaborative relationship between myself and the supervisee in which we work together on the different supervision tasks and responsibilities in Supervision:
It is important to ensure that we are both adhering to and promoting the values, standards, and principles of the BACP Ethical Framework. It is important to keep informed about legal responsibilities, safeguarding, and GDPR and how these may impact our counselling practices.
The professional development of the supervisee and the supervisor is an essential aspect of supervision. the Person-Centred perspective this means the supervisee monitors and develops their ability to offer therapeutic conditions of congruence, empathy and unconditional acceptance and the effectiveness of anything that they add to these basic conditions.
The wellbeing of the supervisee is also central to supervision. The therapeutic process is a demanding and often stressful one and the supervisee needs to feel that in Supervision there is space for them to check on their wellbeing, and to discharge any negative energies left with them from their practices.
I see the process of supervision between myself and the supervisee as fourfold;
Firstly, the supervisee will bring some issue/s or situation/s from their therapeutic practice to supervision. This may be something in their counselling relationships, or something they are struggling with in themselves in relation to their counselling.
Secondly, in Supervision the supervisee examines their experiences in relation to the issue/s or situation/s they have brought to Supervision. This will involve critical reflection on their process in relation to the issue/s or situation/s and any action they may have taken.
Thirdly the supervisee will consider what they may have gained from Supervision and how this may affect the issue/s or situation/s they brought to Supervision or their therapeutic practice generally, and what if any actions they may need to take.
Fourthly, the supervisee may need to look at what more they need to do to develop further their understanding of any issue/s or situation/s they have brought to Supervision.

For information about Supervision fees, and about low cost Supervision groups, please go to the fees pages
.
LINKS
South Coast Wellbeing and Training
Counselling Directory
BACP