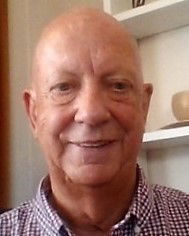 MY SUPERVISION PRACTICE
I have many years experience as a counsellor, supervisor, and trainer.
I am the authour and Course Leader for the Foundation Degree and Honours Degree in Person-Centred Counselling at Sussex Downs College. in the twelve years I have run these course I have experienced much change in the Person-Centred approach and this is reflected in my training and my supervision work.
The Person-Centred approach is now wide ranging from classical Client-Centred to Integrative Person-Centred practice and my supervision practice has developed across this range.
I see supervision as a unique collaborative relationship in which I work together with my supervisee/s to enable them to more in touch with their process as counsellors and to reflect on their effectiveness in offering the core conditions of congruence, empathy and unconditional acceptance, and how their clients receive these conditions from them.
I am encouraging of those I work with to develop their own creative way as counsellors in the belief that they themselves are most important in developing effective therapeutic relationships.
For details about supervision fees etc. please go to the fees page.
LINKS
​
Counselling Directory
​​​
​
British Association for Counselling and Psychotherapy
​​​